September 8, 2020 Keeping Jesus First in Everything Pt 2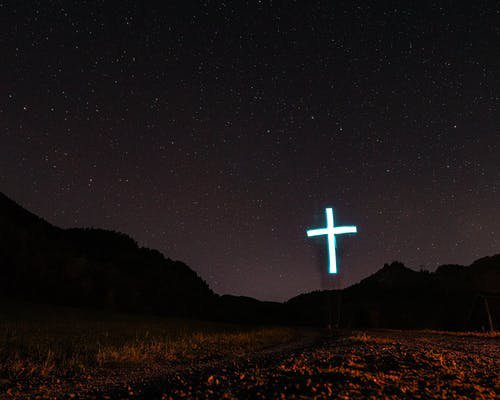 To Live a Godly life keeping Jesus first we must know who we are in Him.
Once we know who we are in Him, we can then walk in His Ways.
Colossians 1:22 tells us Christ reconciled us to God in the body of His flesh through death in order to present us holy and faultless and irreproachable in the Father's presence. V23 He will do this provided we continue to stay with and in the faith in Jesus, well-grounded and settled and steadfast, NOT shifting or moving away from the hope.
2.To live a Godly life keeping Jesus first we must set our hearts on things above and rid ourselves of things that are on earth. We are God's children and cannot afford to shift or move away from the things of God.
Colossians 3:2 tells us to set our minds and keep them on what is above NOT on the things that are on the earth. Verse 8 tells us to put away and rid ourselves completely of these things:
Anger, rage, bad feelings towards others, curses and slander and foul mouthed abuse and shameful utterances from our lips.
v10 Our spiritual self is being renewed into fuller and more perfect knowledge upon knowledge after the image of Him who created it.
3.To Live a Godly life keeping Jesus first, after we rid ourselves of things on the earth, we much clothe ourselves. Above all put on love and enfold yourself with the the bond of perfectness ( which binds everything together completely in ideal harmony.) Colossians 3:12-14
God desires & expects harmony in the body of Christ.
Stay tuned for Part 3 when we speak about how to Endure and Persevere. Selah!
August 13, 2020 Keeping Jesus First in Everything Pt 1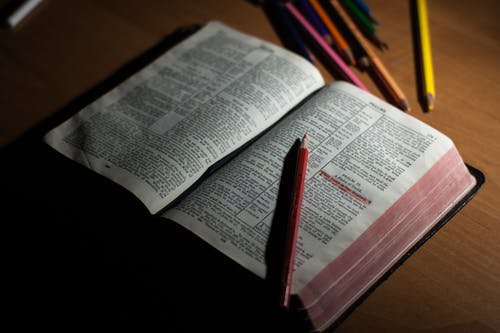 Colossians 1:9 tells us For this reason we also, from the day we heard of it, have not ceased to pray and make [special] request for you, [asking] that you may be filled with the full (deep and clear) knowledge of His will in all spiritual wisdom [in comprehensive insight into the ways and purposes of God] and in understanding and discernment of spiritual things (Amplified Classic)
Saints,
Operating in spiritual wisdom requires us to understand God's ways and purposes. To gain spiritual wisdom we need to invest in TIME with God. We can invest in God by:
A. Reading His Word
B. Praying
C. Listening to His directions according to His Word
D. Asking questions of trusted spiritual professionals such as your pastors, deacons, elders, etc.
E. Worship
F. Attending services so as to commune with fellow believers
Many of know the story of how Moses led the Israelites out of Egypt. Even as God's chosen vessel, Moses wanted assurance that God would go with he and the people. Exodus 33 tells us Moses asks God whom He will send with him. Verse 11 shares The Lord spoke to Moses face to face as a man speaks to his friend.
I: Does God know you as a friend? Do you consider Him your friend?
In verses 12 and 13a Moses speaks to the Lord and prays "Now therefore, I pray You, if I have found favor in Your sight, show me now Your way, that I may know You [progressively become more deeply and intimately acquainted with You, perceiving and recognizing and understanding more strongly and clearly]...
II. Is it your desire to know God more deeply and intimately? enabling you to perceive and recognize and understand more clearly His ways? His desires?
According to Luke 2: 41- 52, Jesus, the Son of God and Son of Man, increased in wisdom and in stature and years in favor with God and man. Remember this story of Jesus,age 12, and his parents visiting Jerusalem for the Passover feast? Jesus stayed and his parents left thinking He was in the caravan only to find He was not. When his parents returned they found Him in the temple sitting among the teachers listening and asking questions.
When we study the Word we need to listen to understand what God is teaching us. It's okay to ask questions. I have found using the following method helps me better see from God's eyes than my own. Try it and let me know what you think.
A. Read the passage : What is the setting? Who wrote the book? Who is it written to?
B. Who are the main characters?
C. What is the message God is trying to convey? (Note: God's Word is always consistent in all 66 books)
D. How can you apply this to your life?
The Lord desires us to grow in spiritual wisdom. Paul wrote Colossians to clarify and establish Jesus' power and preeminence; His superiority over worldly thinking, legalism and carnal Christianity. His goal was to eradicate false yet popular teaching in the area.
My prayer for you today is you allow God's Word to draw you closer to Him.
Credie
July 21, 2020 Headline News... God's kingdom is eternal! Let us give praise!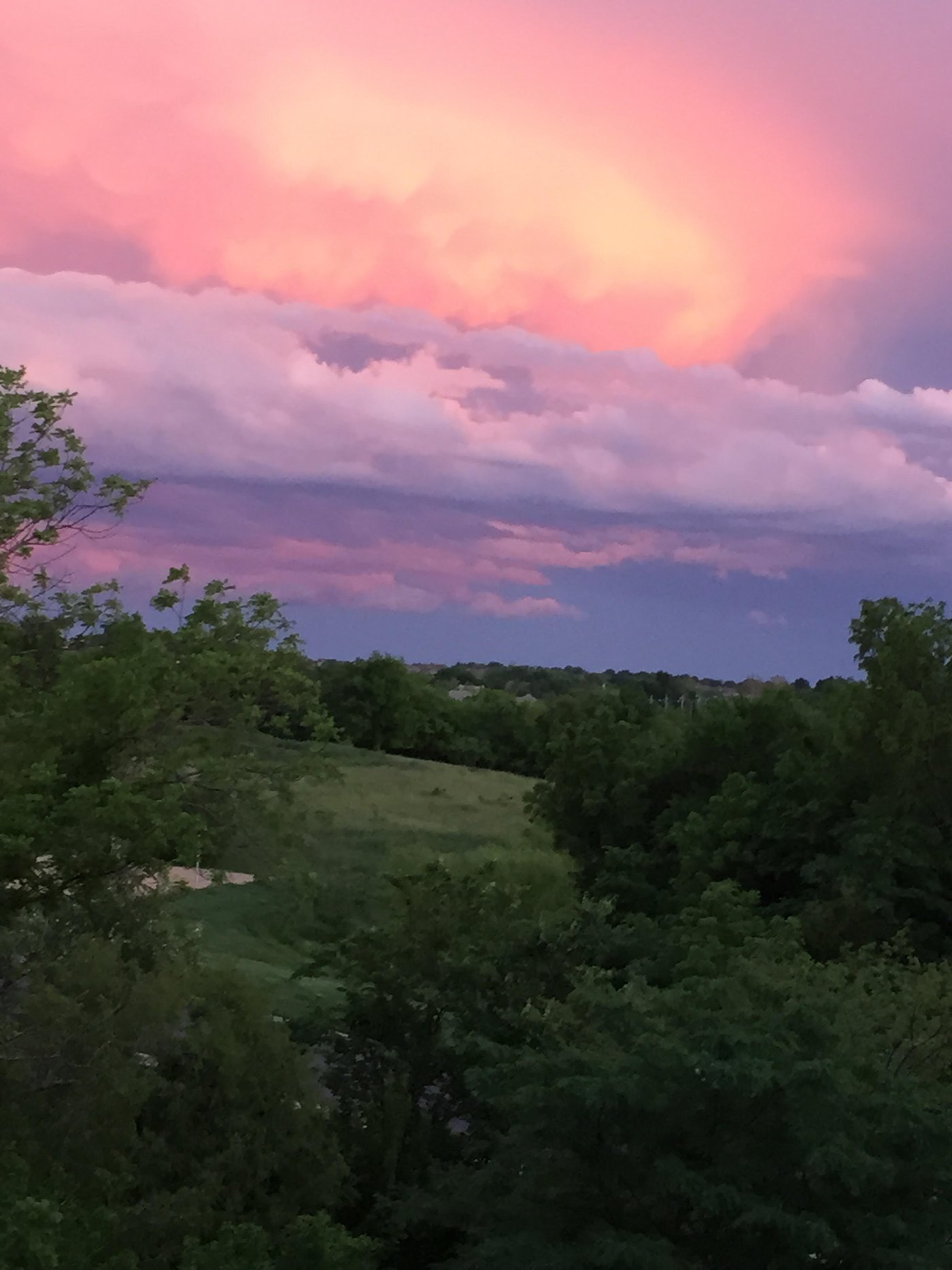 This morning I decided to step out of my comfort zone and read the Message version of the bible. While my normal includes New International Version (NIV), New King James (NKJ) or the Amplified (Amp Classsic), I love the choices we have today to let God refresh our Spirits and our souls.
Last night Pastor Ron encouraged us to pray for the next 21 days three times / day. He took us to Daniel 1, 4, 9 and 10. In Daniel 10:11 NIV shares " Do not be afraid Daniel. Since the first day that you set your mind to gain understanding and to humble yourself before your God, your words were heard, and I have come in response to them."
Saints- God listens to our prayers!! So I share mine today with you from Psalm 145 in hopes it will encourage you to know God is listening to us just as He did Daniel. Will you pray with Pastor Ron and I for God to work in and through us, His ambassadors, to touch the world so they too might see His goodness and righteousness and turn to Him?
Psalm 145 (MSG) (David's Praise)
I lift you high in praise, my God, O my King! and I'll bless your name into eternity.
I'll bless you every day, and keep it up from now to eternity.
God is magnificent; He can never be praised enough. There are no boundaries to His greatness.
Generation after generation stands in awe of your work; each one tells stories of your mighty acts.
Your beauty and splendor have everyone talking; I compose songs on your wonders.
Your marvelous doings are headline news; I could write a book full of the details of your greatness.
The fame of your goodness spreads across the country; your righteousness is on everyone's lips.
God is all mercy and grace -- not quick to anger, is rich in love.
God is good to one and all; everything He does is suffused with grace.
Creation and creatures applaud you, God; your holy people bless you. They talk about the glories of your rule, they exclaim over your splendor,
Letting the world know of your power for good, the lavish splendor of your kingdom.
Your kingdom is a kingdom eternal; you never get voted out of office.
God always does what He says, and is gracious in everything He does.
God gives a hand to those down on their luck, gives a fresh start to those ready to quit.
All eyes are on you, expectant; you give them their meals on time.
Generous to a fault, you lavish your favor on all creatures.
Everything God does is right -- the trademark on all his works is love.
God's there, listening for all who pray, for all who pray and mean it.
He does what's best for those who fear Him -- hears them call out, and saves them.
God sticks by all who love Him, but it's all over for those who don't.
My mouth is filled with God's praise. Let everything living bless Him, bless His holy name from now to eternity!
May the Word of God fill our hearts and minds with expectations of what our God is capable of doing as we lift up our prayers to the Only One who is eternal and whose Kingdom reigns forever. Selah!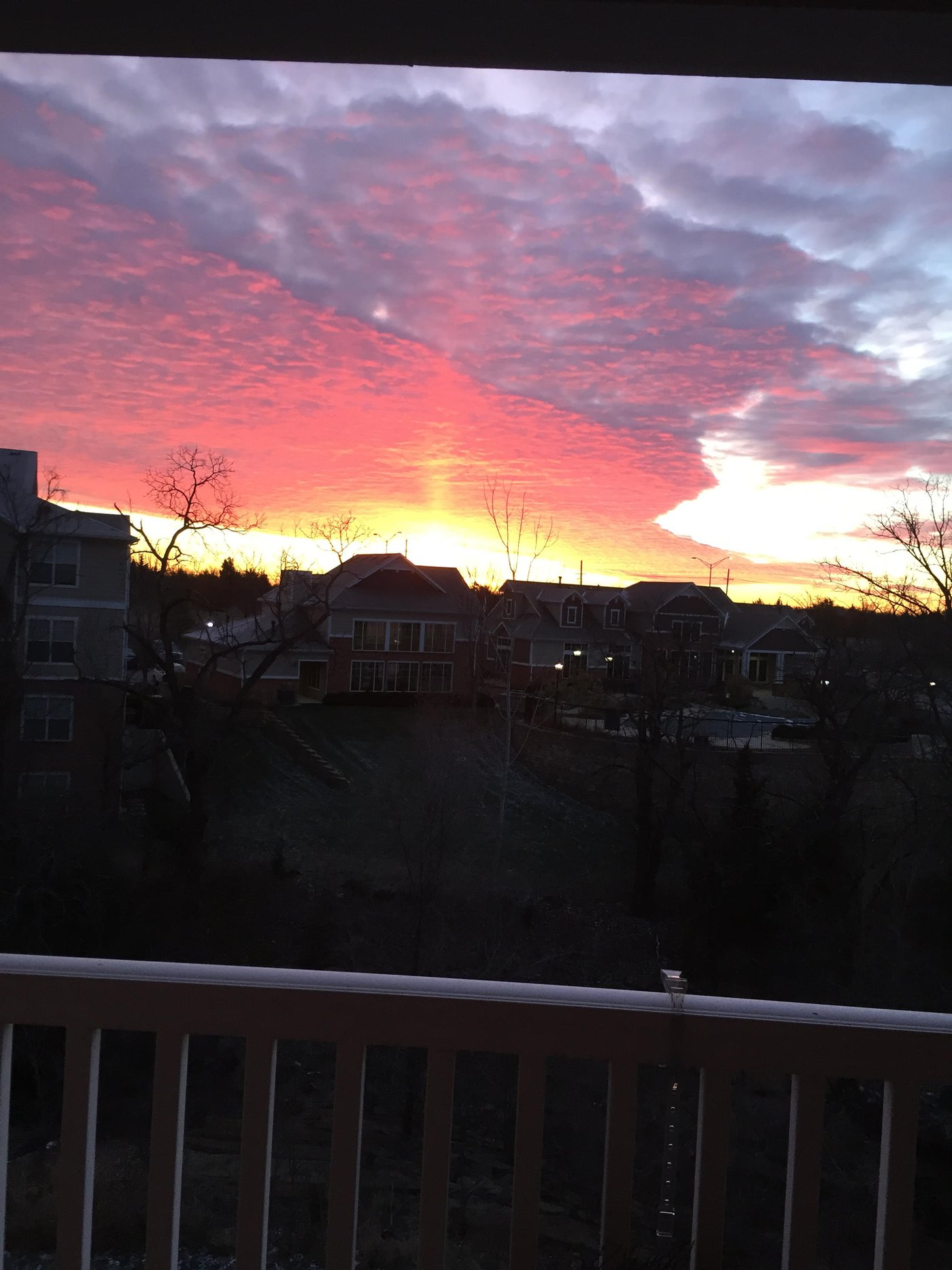 6/29/2020 Happy Independence Day & Freedom in Jesus!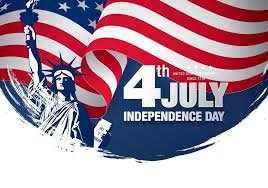 Let's celebrate our Freedom in Jesus this Independence Day!
The Word tells us "Whom the Son has set free is free indeed." (John 8:36; 2 Corinthians 3:17)
What does that mean?
Giving your life to Christ means entrusting Him with your past, present and future.
Here's what it means to me.
PAST:
The most significant blessing in my past is being chosen by God. (1 Peter 2: 9 - 19 Message Bible)
PRESENT: (Scriptures from NIV Bible)
In the midst of this pandemic, here are the present blessings I see: (Psalm 103:2-3)
A. I still have the freedom to share my love for God with others; include my young adult children. (Acts 1:8)
B. The body of Christ (the Church) is reaching out to others in need. (Hebrews 13:16; Phil. 2:4)
C. Online services reach those who are unable to visit the church in person. We are adapting and sharing the Gospel virtually. (Hebrews 10:25)
D. We are connecting - staying in touch as a family and as body of believers through:
-- Prayer requests/Praise reports (Ephesians 3:12)
-- Small groups meeting via email, telephone, Facebook and Zoom
-- Connect cards ( www.cfwchurch.com)
FUTURE:
As a child of God we have the following blessings:
A. We will partake of a wedding feast with God and our sisters & brothers in Christ. (Matthew 2:1-14)
B. We look forward to a new heaven and a new earth where righteousness dwells and we see a New Jerusalem.
(2 Peter 3:13) (Rev. 21:2)
C. God dwells with us; there will be no more death and God makes everything new. (Rev. 21: 3-5)
D. The Holy City, Jerusalem, shines with brilliance like a precious jewel, clear as crystal. The foundations of the city walls are decorated with every kind of precious stone. ( Revelation 21)
I Can't wait! What blessings are you seeing during this season? I'd love to know. Email me: credie@cfwchurch.com
Sisters and brothers, this Independence day, please CELEBRATE our freedom through Christ's sacrifice. Just as the United States was "born" after separation from Great Britain, we see the Kingdom of God when we are born again. (John 3:3-21)
Don't keep this Good News to yourself :)
Selah!
6/15/20 King's Kids... privileged and accountable...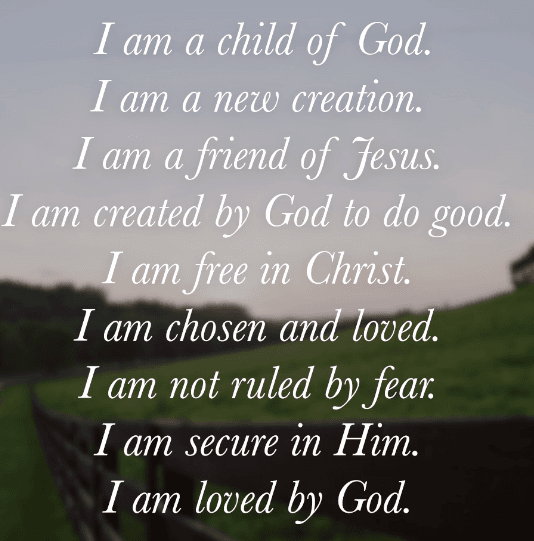 I am a King's Kid who belongs to The Most High God. I have been chosen by God. As His daughter, I am a privileged kid. Yet, I am also an accountable kid to my Father.
As we approach Father's Day, let us not lose sight of the manifold blessings - privileges and accountability - we have because of our Heavenly Father. I've listed a few here. Feel free to share your perspective.
Being a King's Kid means there are privileges....
We get to live with God forever and ever! (Rev. 22:17)
We get to approach God's throne of grace with confidence. (Hebrews 4:16)
We are marked in him with a seal, the promised Holy Spirit. (Eph. 1:13)
We can ask God to fill us with the knowledge of his will through all the wisdom and understanding that the Spirit gives. (Col. 1:9)
We have been rescued from the dominion of darkness and brought into the kingdom of the Son and have redemption, the forgiveness of sins. (Col. 1:13-14)
Being a King's Kid means there is accountability....
Love must be sincere. We are to hate what is evil; cling to what is good. (Rom. 12:9)
Be devoted to one another in love. Honor one another above yourselves. (Rom. 12:10)
Share with the Lord's people who are in need. Practice hospitality and be faithful in prayer. (Rom. 12:12-13)
Build yourselves up in your most holy faith and praying in the Holy Spirit. (Jude: 20)
Save others by snatching them from the fire. (Jude 23a)
On this Father's Day, let us honor our heavenly Father like the living creatures around the throne by saying:
"HOLY, HOLY, HOLY IS THE LORD GOD ALMIGHTY; WHO WAS, AND IS, AND IS TO COME." (Rev. 4:8b)
Blessings to you! Enjoy!
4/23/20 - What to do when your overwhelmed
Yesterday a friend learned her roommate had COVID after returning to his essential duty job. That meant she too had been exposed and survived!
My prayer partner's wife's uncle died from COVID yesterday.
Today I received a phone call from my best friend. Her request simple: PRAY. Her husband's brother; Her sister and her daughter all directly exposed to COVID-19. I then talked to my daughter whose fiance's best friend and wife have the illness.
Then a friend shared he lost his wife immediately and unexpectedly to a heart attack at age 48.
What do you do when you are overwhelmed with Uncontrollable serious issues of life? Pray.. release worries and cares of the world to the one who is Sovereign.
Matthew 11:28-30 Jesus says for us to Come to Him if we are weary and heavily burdened and He will give us rest. He is gentle and humble in heart and we will find rest in our souls.
I cannot change the circumstances of my loved ones' health and my friends' losses, but I can lift them up to the Healer of my soul- Jesus- in prayer. Please join me in doing so for your loved ones and all others who are fighting for their lives and ours. Remember we are not alone. And, remember the front line workers and say THANK YOU!