Grief and loss will look different for each one of us.
You are not alone.
Come join our family and we can walk this journey together. This is a Bible-based study on grief. God is here with us even if we can't see him or feel him. Through our personal journey with grief, we can discover when we let go and let God hold us, it gets easier. Our goal is to help you find your joy on the other side of this journey. Our family will be here to listen, offer comfort or just sit in silence and be with you wherever you are on your journey.
Wednesday Nights Beginning April 7 6:30-8pm. Childcare available.
If you would like more information please email grief@cfwchurch.com or call 913-369-2600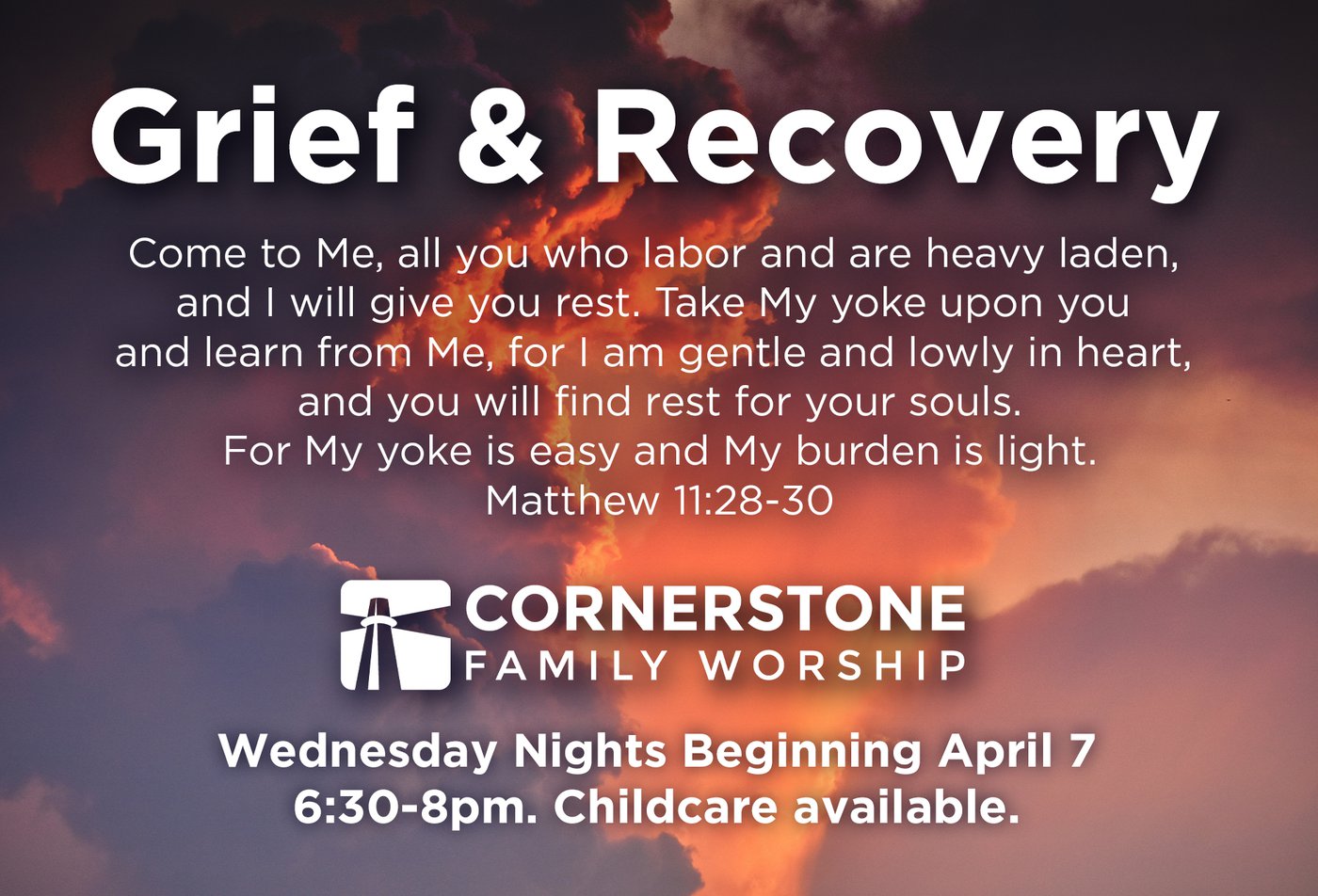 We'd love to connect with you and pray with you. You can provide your information below or just submit an annonymous prayer request.